Case study: Illustrations for Twilio's The Current
Twilio is a world leading cloud communications platform. They also run an editorial section called The Current, where they provide practical, actionable insight into how successful teams cultivate meaningful customer relationships. I had the joy of working with the Twilio team on illustrations for a new edition of The Current, and below is a walk-through of my process from sketches to finals!
I was commissioned to illustrate the 4th edition of The Current, themed "Retail". The request was for three art works, each visualizing a specific topic:
How Gen Z will influence retail
- Gen Z will look for customized shopping experiences, with integrations between digital and physical stores.
The importance of Omnichannel
- this concept will grow increasingly important in the industry, prompting for integrating the channels used by retailers into a holistic experience.
How the use of customer data
is key in providing curated customer experiences.
The texts all featured a customer centered approach, delving into how new technology has changed the retail landscape.
After having read the drafts and being provided with creative directions in the brief, I started sketching ideas. In this stage of the creative process, I usually sketch pen on paper. After a few rounds of clean-up work on the light box, I had a couple of ideas for each segment to present to the client: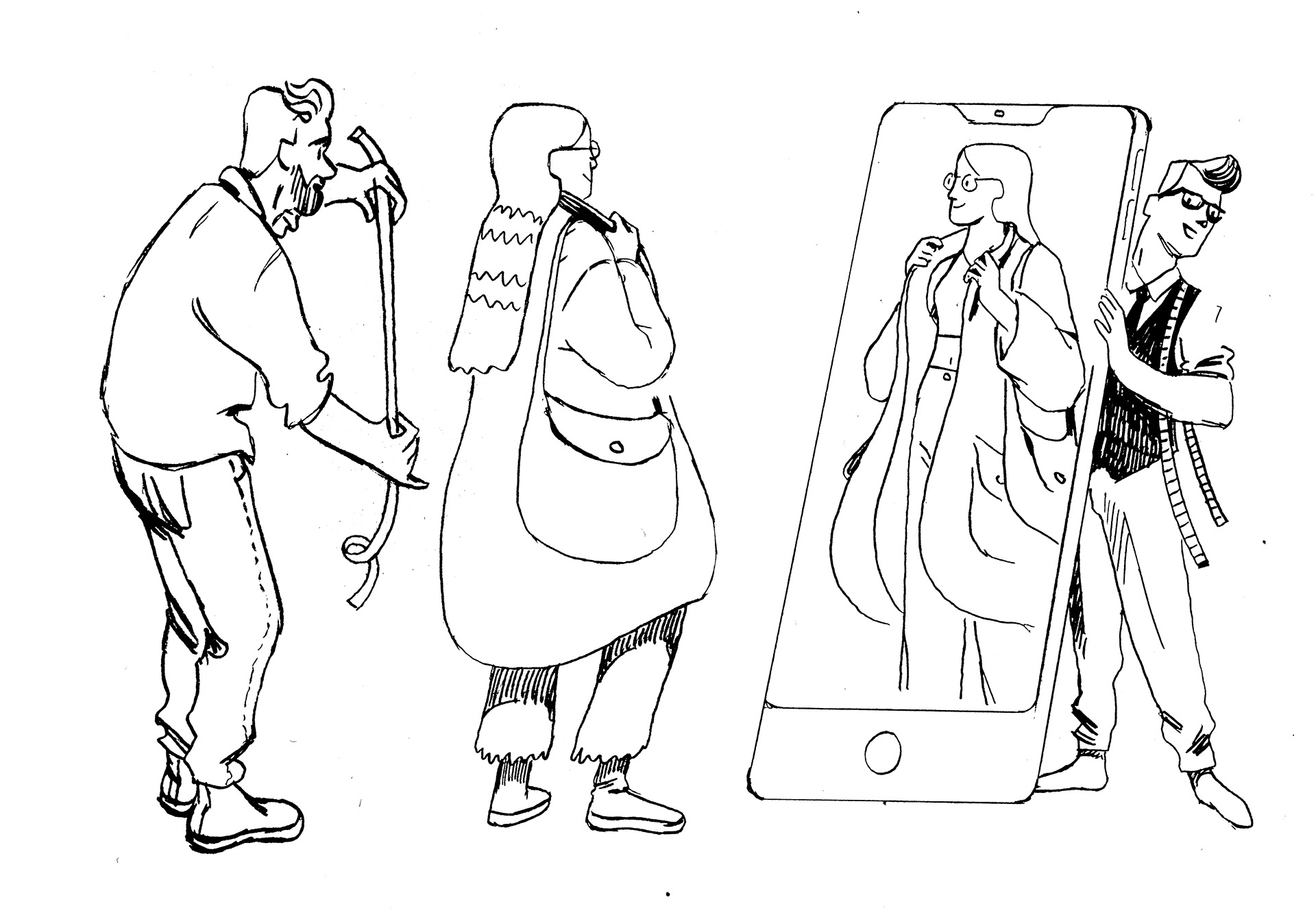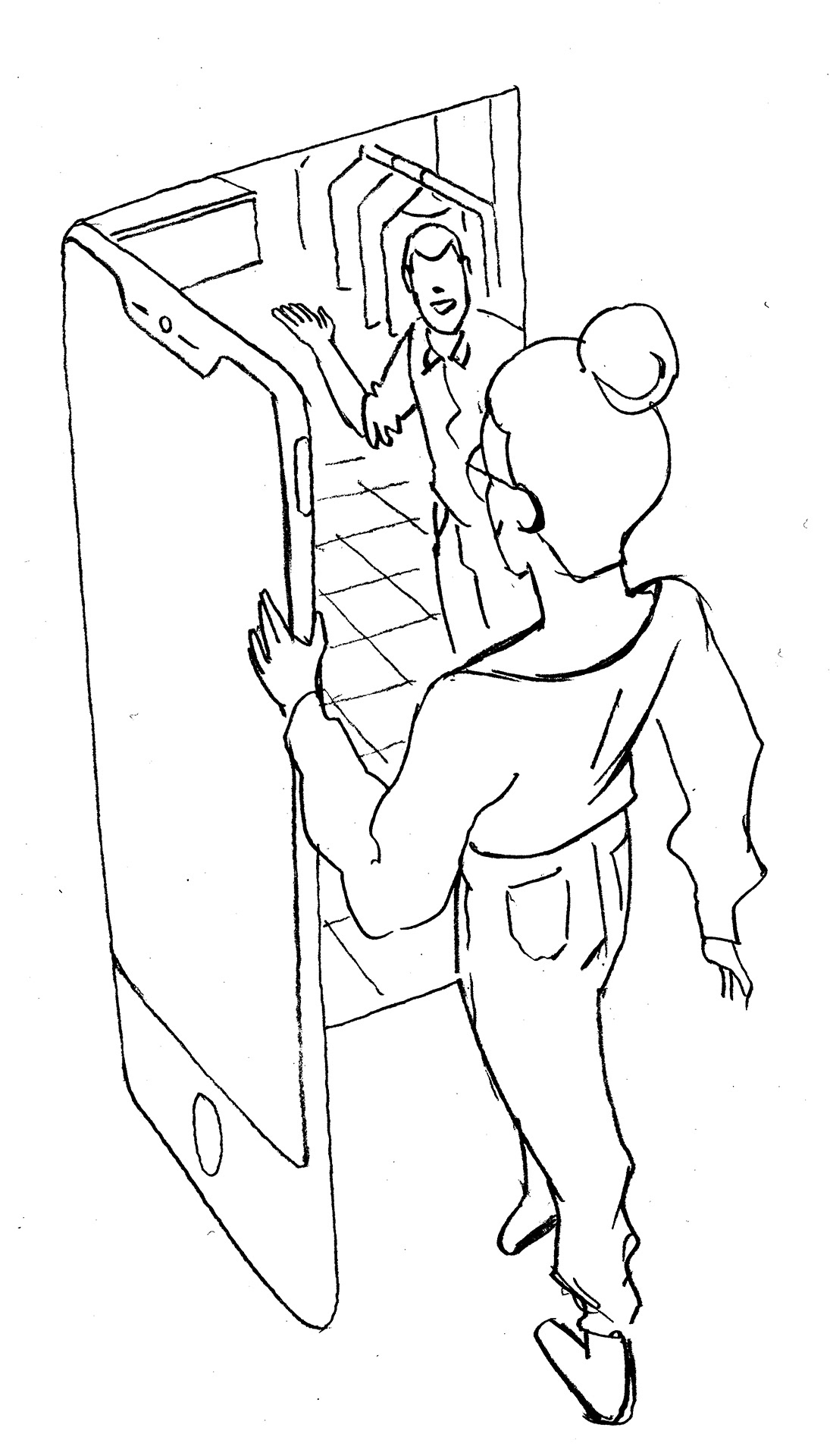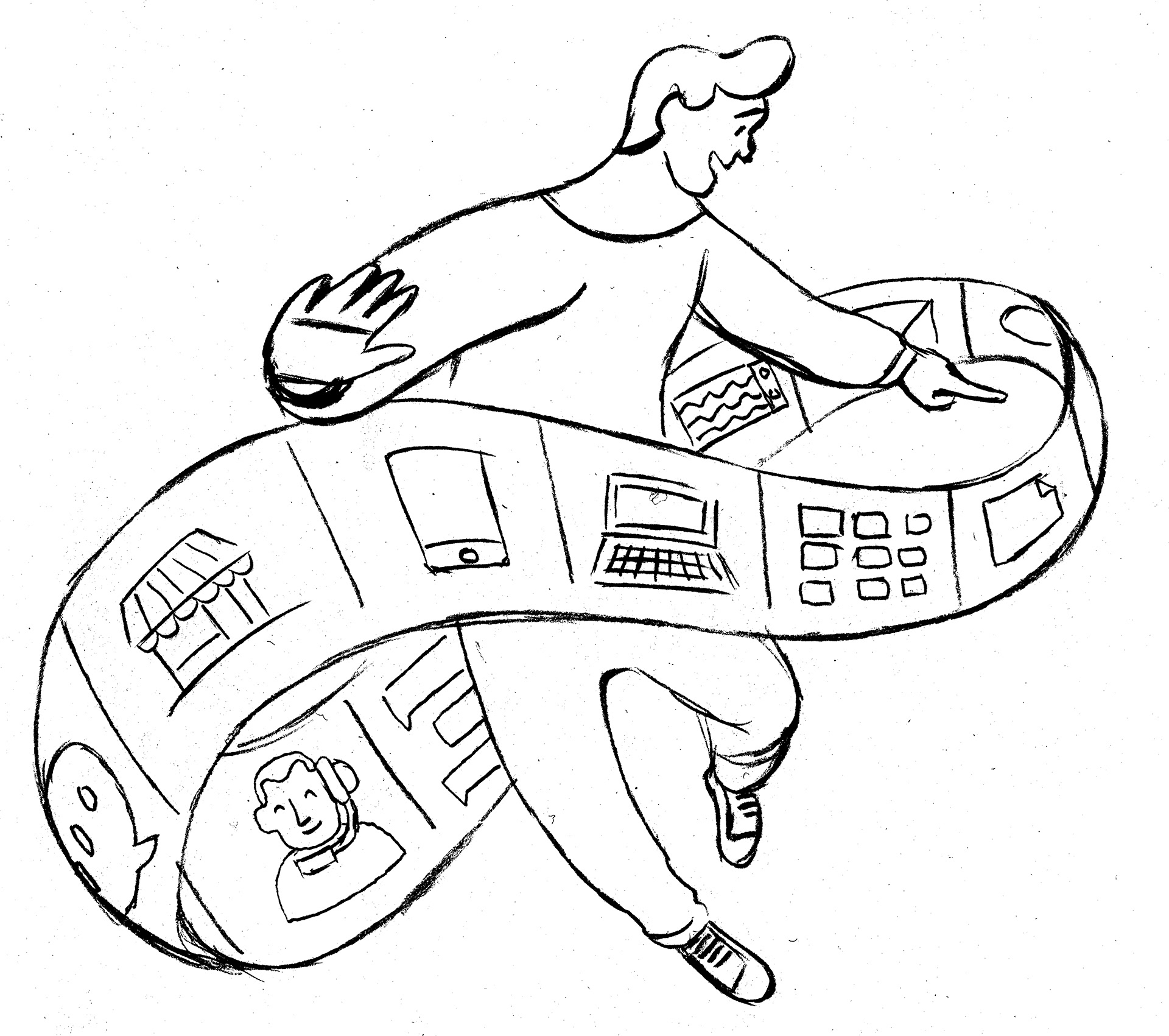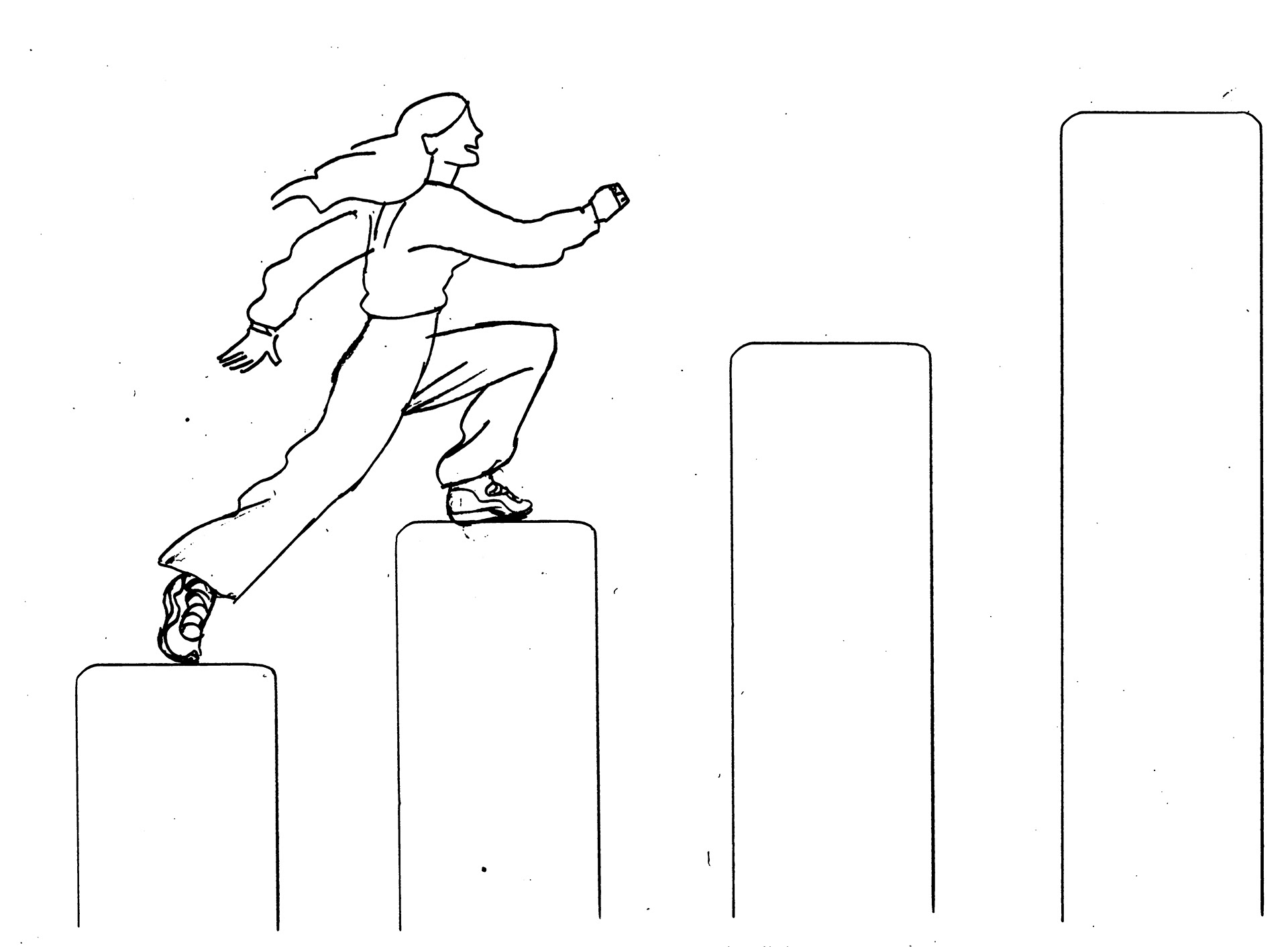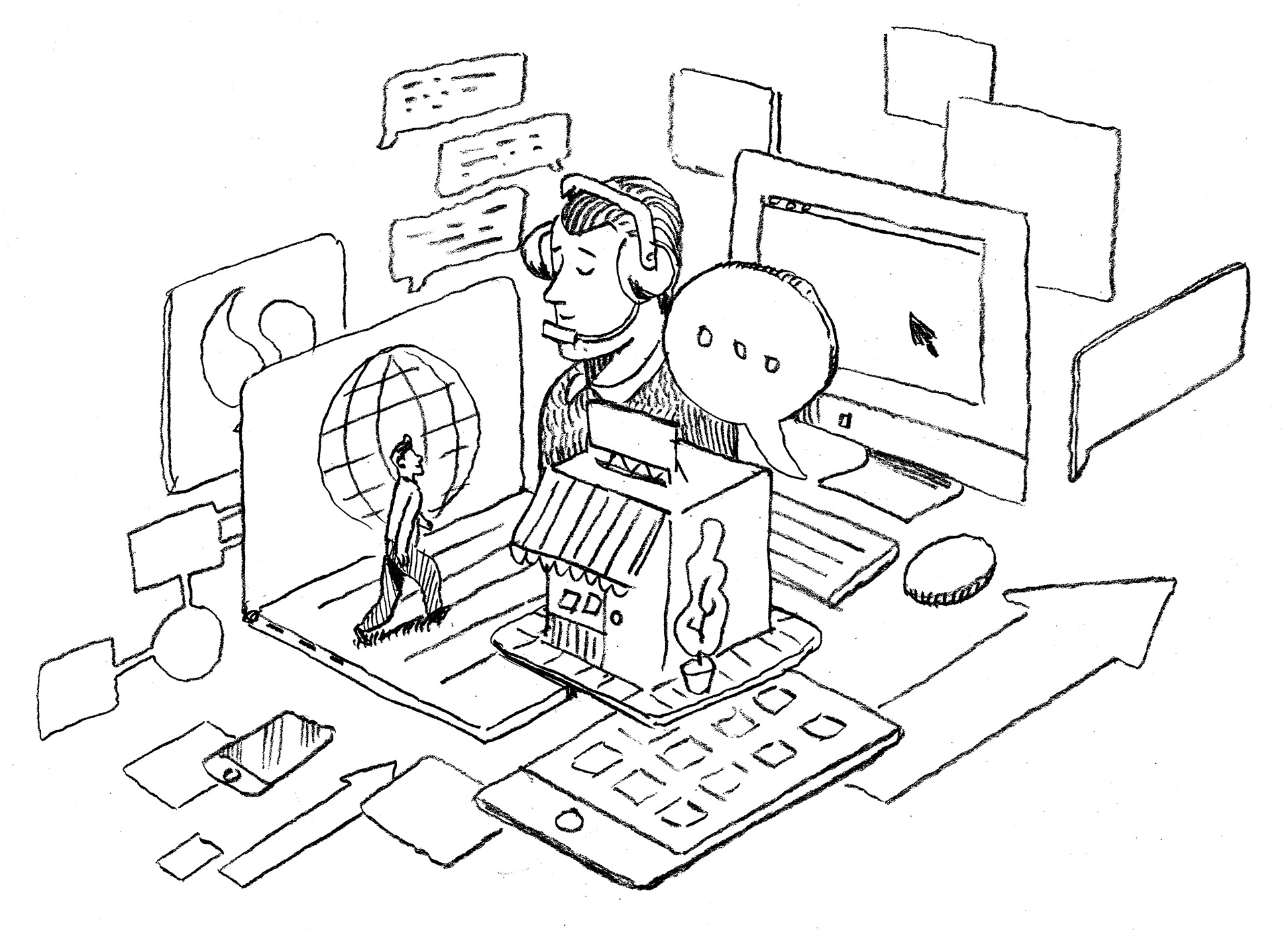 Customer data in travel experiences 
For the 1st revision, I used the color palette provided by the client as a starting point. I always look to use a limited color scheme for my illustrations, which easily lets me incorporate a client's brand colors. To give my art works a crafted feel, I juxtapose these solid colors with hand made textures and grainy shadows for depth. The amount of textures used - as well as the comlimentary colors - were set together with the client after looking at some coloring options, as seen below.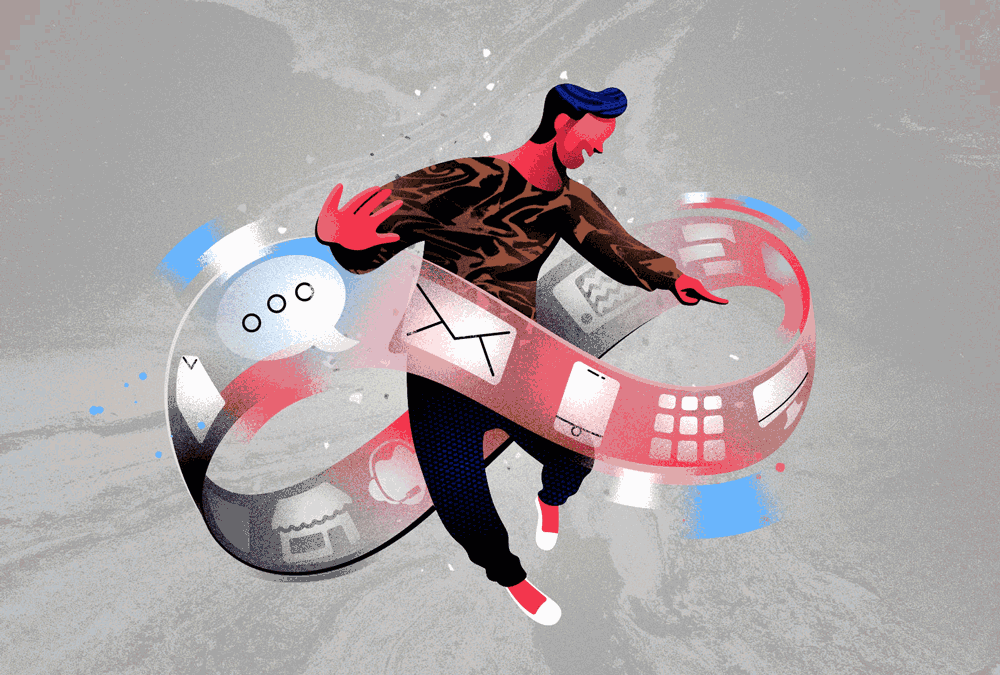 Since my work is vector based, albeit with bitmap elements incorporated, it scales easily and is very versatile for exporting in different sizes and proportions. In this case, the client needed a number of formats to accommodate their responsive site and social media channels!